Xado Highway Metal Conditioner
This is our XADO Highway Metal Conditioner engine treatment for Petrol, Diesel and LPG engines. Highway Metal Conditioner is a 3 in 1 engine treatment with an advanced formula that revitalizes the metallic surfaces, improves the lubricating properties of the engine oil as well as enhancing the surface to surface movement of all metallic part. Highway Metal Conditioner will increase the compression in your cylinders, increase horsepower, reduce fuel consumption, exhaust emissions and will provide long term reliable protection again engine wear.
It can be applied to all new vehicles as well as older engines that may be smoking, burning oil, or you are loosing horsepower, or just want to maximize the potential of your vehicle's engine. It is compatible with all other engine products and oils.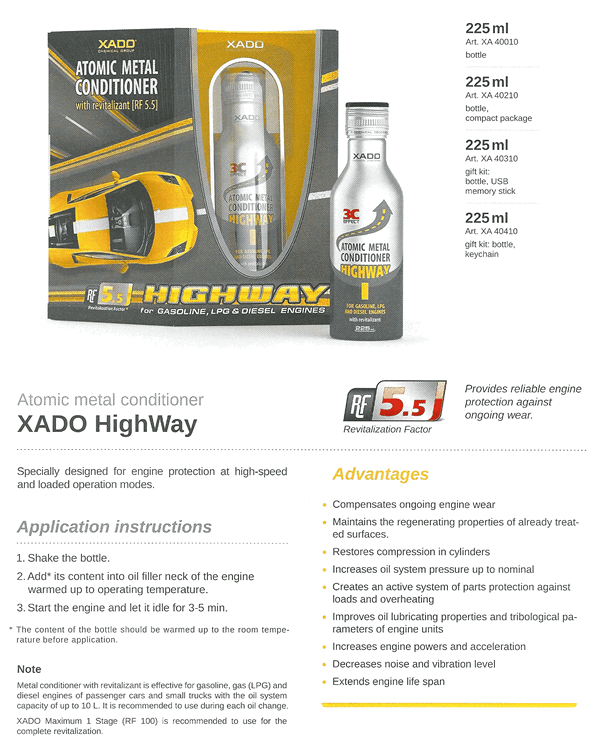 1 "Stage" Maximum Metal Conditioner Engine Treatment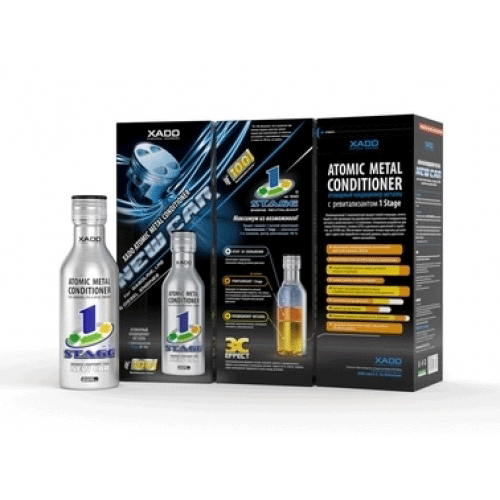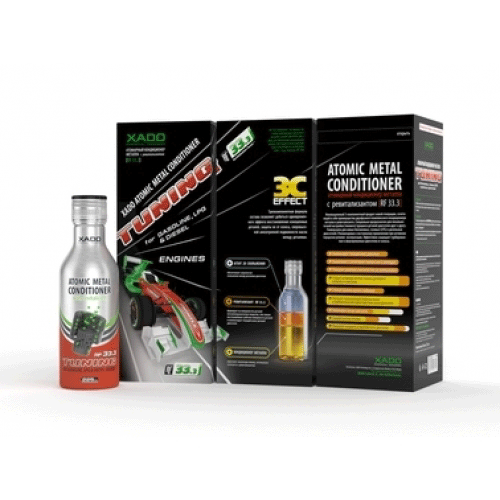 Tuning Metal Conditioner Engine Treatment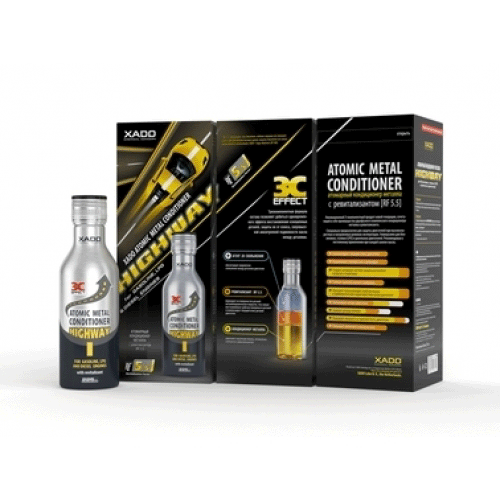 Highway Metal Conditioner Engine Treatment