Xado Diesel Engine Restore Revitalizant
This is our top selling XADO treatment for diesel engines. This product will increase the compression in your cylinders, increase horsepower, reduce fuel consumption, and will restore your vehicle to a condition that is better than new. This premium product will not only provide immediate benefits such as reduced fuel consumption; thereby saving fuel, reduced vibration, increased compression, reduced exhaust emissions, but more importantly will restore the internal working parts of any engine without an expensive and costly repair.
For further benefits and advantages as well as application information please refer to our petrol engine restore revitalizant.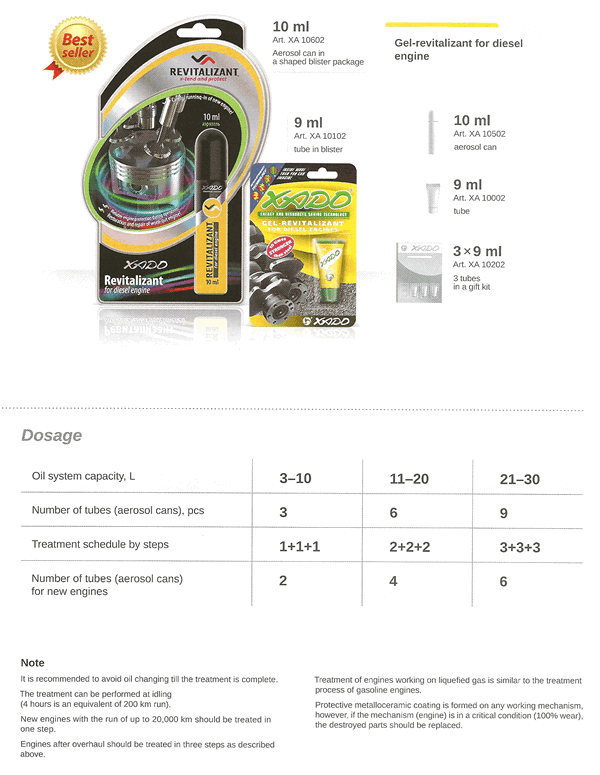 | | | |
| --- | --- | --- |
| | | |
| | A great product and so easy to use. The instruction are easy to follow and the results are plane to see. Better acceleration reduced fuel consumption and a quieter running engine. I have already advised my nephew to use this in his car. - Simon Lowe | |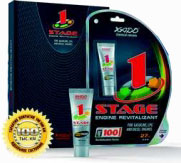 1 "Stage" Petrol, Diesel & LPG Engine Treatment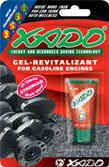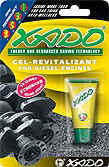 Diesel Engine Treatment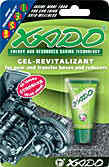 Gearbox Engine Treatment