Xado Petrol Engine Restore Revitalizant
This is our top selling XADO Engine restore treatment for petrol engines. This product will increase the compression in your cylinders, increase horsepower, reduce fuel consumption, and will restore your vehicle to a condition that is better than new. If you have an old car, which is burning oil, or you are loosing horsepower, or just want to maximize the potential of your vehicles engine, this is the product for you.
For dosage please refer to our diesel engine restore revitalizant.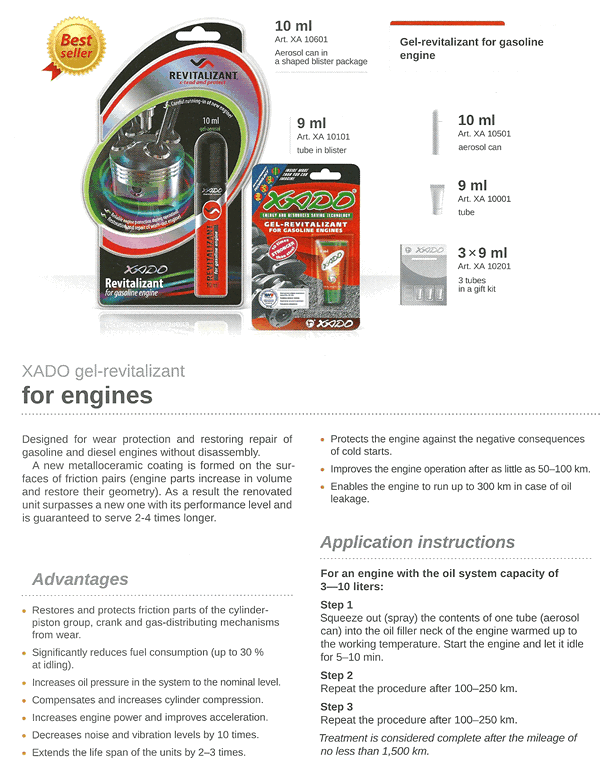 | | | |
| --- | --- | --- |
| | | |
| | Xado saved me from a £1500+ rebuild! I have an mr2 roadster, and the izzfe engine is known to have premature bore and ring failure (some engines) . at one point, my engine was consuming 1litre every 100miles. i ordered three packs, added two at once, let the car idle for 30mins, and took it for drive. Engine had already seemed better, but oil consumption was the same. slowly oil consumption got better.added the third pack after 200miles, and now, 700miles on, the car is excellent, no longer smokes at high revs and oil consumption is improving all the time, as well as fuel economy. This stuff is excellent, and i will recommend it to everyone - kieran D | |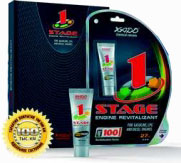 1 "Stage" Petrol, Diesel & LPG Engine Treatment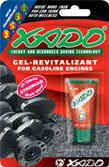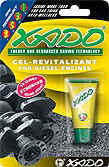 Diesel Engine Treatment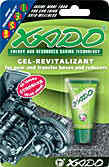 Gearbox Engine Treatment